Jonesborough: House-sitter accused of burglarizing home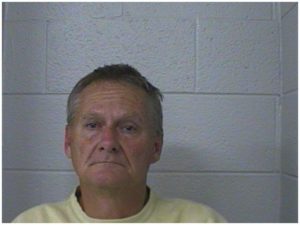 A Jonesborough man has felony charges after he was accused of burglarizing a neighbor's home he was house-sitting. A report from the Washington County Sheriff's Office says Larry Miller, 57, was trusted with the keys to his neighbor's home on Jim Town Road in October.
On November 1st, investigators recovered numerous items from Miller's residence that belongs to the victim. Then, another unnamed individual was arrested in possession of the victim's property. The report says investigators believe Larry Miller and others conspired together to burglarize the home in order to benefit from it.
Miller was arrested on outstanding warrants on December 2nd for conspiracy to commit a felony, as well as aggravated burglary. His bond was set at $5,000.
(Image: WCSO)