UPDATE: Carter County shooting victim identified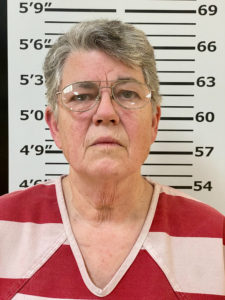 The victim of a shooting in the Siam community of Carter County on Sunday was identified on Monday. Sheriff Mike Fraley says in an update the victim is Andrew Gilbertson, 58, who reportedly shared a home with the suspect, Cynthia Ellis, 69.
Ellis told Carter County investigators and the TBI that she and Gilbertson got into an argument in a bedroom, when she shot him twice. The report says she then followed him into the kitchen, where she shot him a third time, then called 911. Ellis is charged with first degree murder.
(Image: CCSO)