Bristol shelters providing refuge during dangerously low temps this weekend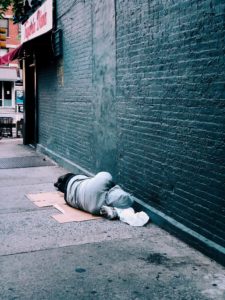 The City of Bristol, Virginia, with help from the Highland Fellowship Chapel and bristol Department of Social Services is preparing an emergency shelter in preparation for severely low temperatures this weekend.
A release says the shelter will be located at the Highlands Fellowship Chapel at 134 Commerce Court. It'll be open from Friday at noon until Sunday, Christmas Day, at noon, for anyone in need of a warm place to stay.
In addition to this temporary shelter, the Salvation Army on MLK Blvd. is open 24 hours a day this weekend for anyone who needs shelter. Officials say prolonged exposure to frigid temps can lead to hypothermia or death, and anyone needing refuge this weekend should go to one of these locations.
If someone doesn't have transportation to the shelters, they can call the City of Bristol's dispatch for assistance, at 276-645-7400.
(Image: unsplash)