Police: Football coach in Greeneville had intimate relationship with 15-year-old player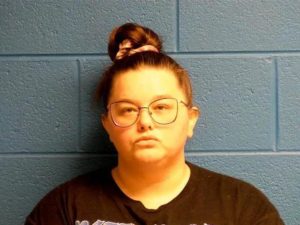 A Greeneville, Tennessee junior league football coach is accused of having an inappropriate relationship with one of her players.
A sheriff's department statement said Myranda Stevens, 40, began the intimate dealings with a 15-year-old player while volunteering with the Greeneville / Greene County Youth Football Association late last year.
Stevens is charged with six counts of statutory rape and was issued a $180,000 bond after her arrest. Her arraignment is scheduled in Sessions Court this week.
(MUGSHOT: Greene County, TN Sheriff's Department)