Bluff City officer deploys stun gun on man who fled from traffic stop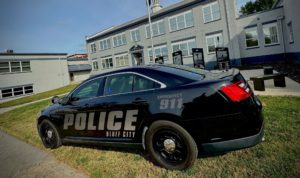 An inoperable tag light on a vehicle led to a man being stun-gunned and arrested for meth possession. A report from the Buff City Police Department says deputies stopped a car on Elizabethton Highway , when the passenger jumped out and fled on foot.
A short pursuit happened, and a deputy activated a stun gun on the suspect, which they identified as John Scott Perry. A search of his person revealed more than one gram of meth and a bottle of unidentified blue pills. Police also discovered Perry had four active warrants in Sullivan County.
(Image: BCPD)