Former death row inmate charged with drug possession in Kingsport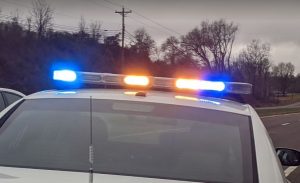 A convict who once spent time on Tennessee's death row has been jailed on drug charges.
The arrest of Stephen L. Williams is based on a traffic stop conducted by Kingsport police earlier this week where officers reportedly found the man in possession of meth.
Williams was convicted on murder charges in the early 1980s after the dismembered remains of his roommate James Grizzle were found following a house fire in Hawkins County.
Williams was ordered to death by electrocution but he was later released from prison after a judge ruled an error occurred during the penalty phase of his trial.
(Photo Archive)