Carter & Cash: Bays Mountain's bobcats settling in nicely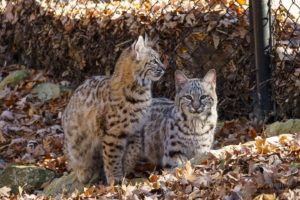 The two newest additions to Bays Mountain Park in Kingsport, Carter and Cash, will soon be able to greet visitors in their re-vamped enclosure. The pair of bobcats are brothers, and Bays Mountain brought them to their forever home at the park last year.
Since their arrival, they've been getting accustomed to their surroundings while crews make finishing touches on their enclosure. A Monday update to the park's social media says Carter and Cash the bobcats will be out on the mountain for the public to see in around a month.
(Image: Jay Huron; @casesensitivephotos)