Tennessee Health Department appoints 'monitor' over Ballad Health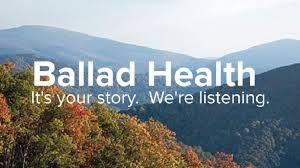 After the recent Ballad Health merger, the Tennessee Department of Health has appointed someone to oversee the company's performance.
Larry Fitzgerald will monitor Ballad to ensure it is fulfilling its obligation to the public advantage. The state health department says Fitzgerald will be responsible for evaluating the continued public advantage by monitoring Ballad Health's compliance with the terms and conditions of the certification.
Fitzgerald has worked with five healthcare systems over the past 35 years. Most recently he served as the chief financial and business development officer at the University of Virginia Health System. He will begin his role with Ballad Health on June 1, 2018.