Gate City Woman Sentenced in Court for Beating Child Blind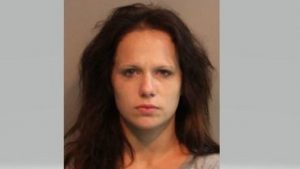 A Gate City woman has been sentenced to nine years in prison after she beat her 1-year-old child blind.
Ashley Marie Cowan was sentenced to 15 years in prison with six suspended on convictions for child abuse causing serious injuries and felony child neglect.
Cowan intially reported her son falling, causing injuries that led to his blindness. However, observation of the childs injuries told a much more horrific story.
Cowan was arrested and subsequently charged. She would go onto assertain more charges after assaulting guards and making an escape attempt. She was convicted for those assaults as well.
Upon her release, Cowan must serve and additional four years of probation. During that time she is not allowed to have unsupervised contact with children.