Holston Valley Medical Center Named Top 50 Cardiovascular Hospital in the Nation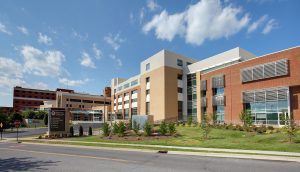 A hospital in the Tri-Cities is being recognized for its excellence in cardiovascular care.
Holston Valley Medical Center in Kingsport has been named one of the top 50 cardiovascular hospitals in the nation IBM Watson Health.
This marks the fourth time the medical center has made the list, and the recent recognition is part of a growing list of accolades.
In 2018, Holston Valley received a gold-level recognition from the American Heart Association for heart attack treatment, and a platinum-level recognition from the American College of Cardiology for heart attack treatment quality measures.