SW Virginia schools getting security upgrade dollars from Richmond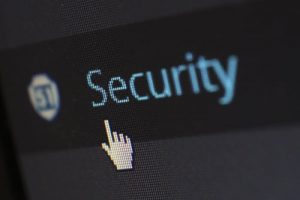 Several Southwest Virginia school system will be getting upgrades in safety surveillance thanks to $6 million in state funding earmarked by the General Assembly.
Officials in eight localities will be using their funds for video surveillance systems, internal communication, mass notification systems, security vestibules and other improvements to help protect students. All total, SW Virginia schools are receiving more than $860,000. Gov. Ralph Northam says student safety dollars will double next year to $12 million.
Those localities include:
*Bristol (Van Pelt Elem.) $83,961
*Dickenson County (Ervinton Elem, Ridgeview High, Ridgeview Middle) $180,191
*Lee County (Dryden Elem, Elydale Elem, Elydale Middle, Flatwoods Elem, Pennington Middle and St. Charles Elem) $88,071
*Norton (Norton Elem) $135,287
*Scott County (Duffield-Pattonsville, Dungannon, Fort Blackmore, Hilton, Nickelsville, Rye Cove Int, Shoemaker, Twin Springs, Weber City, Yuma) $174,156
*Smyth County (Atkins, Chilhowie Elem, Marion Elem & Middle, Northwood High & Middle, Oak Point, Saltville and Sugar Grove) $106,664
*Tazewell County (Abb's Valley-Bossevain, Dudley, Graham High, Inter & Middle, Richlands Elem & Middle, Tazewell Inter, Middle and Primary) $66,536
*Wise County (St. Paul Elem, Union High & Middle, Wise Primary) $31,166