TBI: Mount Carmel mayor swiped more than $300K from grandmother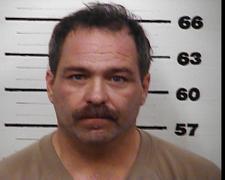 The mayor of Mount Carmel, Tennessee turned himself into authorities Monday after he was indicted for stealing thousands of dollars from his grandmother.
A report from the Tennessee Bureau of Investigation says Christopher Scott Jones reportedly drained the family member's bank account of more than $300,000 beginning in November 2014 until January 2016 by writing checks to himself.
The TBI began investigating Jones, 48, last summer at the request of District Attorney Dan Armstrong. As of Monday night, jail records showed Jones remained in custody after he was issued a $300,000 bond.
(PHOTO: Hawkins County Sheriff's Office)