NEW: Missing toddler's mother arrested, charged with false reporting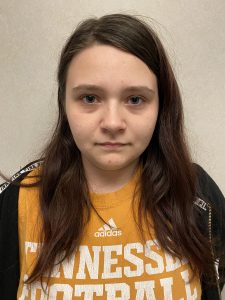 The mother of missing toddler Evelyn Boswell was taken into custody late Tuesday and charged with false reporting, according to information issued by the Tennessee Bureau of Investigation.
It is another development that surrounds seven days of mystery, hundreds of leads and a story of a missing child that has garnered an international following.
Megan Boswell, 19, of Blountville, has had a series of media interviews during that time, saying she's carrying her second child, has been denied an opportunity to take a lie detector test, claimed to have known who has her little girl, and pleaded for the child's safe return.
Sullivan County Sheriff Jeff Cassidy has already discounted Boswell's stories, claiming in a news conference that her stories are conflicting as the search draws out.
Boswell was being held in the Sullivan County Jail in Blountville under a $25,000 bond, according to information from Cassidy's office.
The reward for information that leads to Evelyn's location and recovery has grown to almost $60,000 while the TBI said Tuesday that 510 leads have produced no promising leads. She remains the subject of an AMBER Alert.
Tips on Evelyn's location can be made by calling 1-800-TBI-FIND.