KFD: 22 people rescued during Monday's flooding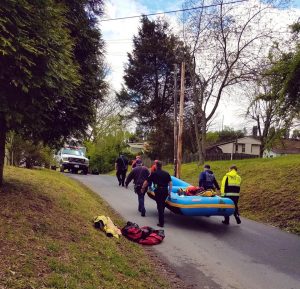 The Kingsport Fire Department says their swift water rescue team helped rescue 21 people during yesterday's dangerous flooding conditions.
The department says 21 of 22 rescues occurred at homes at Ward Place, while personnel from a rental company rescued a kayaker stranded in flood water on Eastman Road.
The department wants to remind residents to not enter standing or fast moving flood waters, and doing so creates unnecessary risks to your lives and others.
Photo Courtesy: Kingsport Fire Department via Facebook