Barberitos ETSU campus location temporarily closed after employee tests positive for COVID-19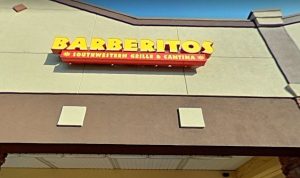 The Barberitos ETSU location is temporarily closed after they say an employee tested positive for the coronavirus.
The store location was notified of the positive case Saturday morning and immediately shuttered operations while all employees that had direct contact with the employee that tested positive were notified. The specific employees are set to be tested, and those who receive a negative virus test will be allowed back to work when appropriate.
The campus location will reopen once all test results have been received, according to a statement from Barberitos.
Photo Courtesy: Google Maps