Trial date set for couple who locked autistic child facing neglect and abuse charges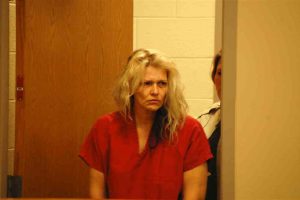 The Washington County, Tennessee couple appeared in court Wednesday after charges of putting an autistic child inside a cage in their home.
Investigators found Mickey Sparks and Patricia Laws' daughter locked inside a cage in their Jonesborough home in February 2017. When deputies entered the bedroom, they found a locked wooden cage on a mattress and the 10-year old autistic girl inside it. The report filed the cage smelled of urine and feces. Authorities stated there were three other children also living in the home.
Sparks and Laws are facing child abuse and neglect charges. Their trial is set for October 9th and 10th this year.