Sheriff Hensley Warns of Delayed Police Response Times in Unicoi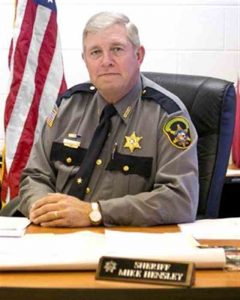 Police response times in Unicoi County may be delayed due to manpower and budget limitations. This is according to a report on Facebook from Sheriff Mike Hensley.
The budget for law enforcement has been slashed in recent years. The position of Chief Deputy had it's salary cut in half to attain the necessary funds to fund another deputy position.
The Criminal Investigation unit is down to two officers. Additionally, medical fees and food expenses for prisoners exceeded the projected budget for last year.
Hensley made his purpose clear by taking to social media and that was to warn residents that potential delays in response are likely due to the restraints facing the force.