Thief Busted When He Goes Back for Tools of the Trade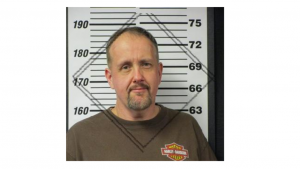 A thief is thwarted when he returns to the scene of the crime to retrieve the tools of the trade he had left behind.
Jason Chad Hammonds is facing multiple charges including theft over $10,000, burglary and Vandalism.
On Monday morning officers responded to a burglary alarm at Auto Liquidators in Bluff City. They observed a man that would later be identified as Hammonds running out of the front door of the business.
Hammonds was later found in a nearby barn and taken into custody. He had a truck running and might have gotten away if he had not forgotten his burglary tools in the store and returned to the scene.
He was also found in possession of a key to a stolen pickup truck taken from Chaparral on Highway 11E.
Hammonds is due in court next week.