Former Chaplain Charged with Solicitation to Commit First Degree Murder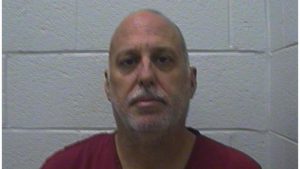 A former police chaplain is accused of trying to hire a hitman to kill a woman he's accused of sexually harassing as a juvenile, according to Washington County detectives.
Anthony Padgett was charged last year with statutory rape by an authority figure. He's now charged with solicitation to commit first degree murder.
While in jail Padgett allegedly offered a cellmate $1,500 cash up front, a vehicle, several guns and ammo, prescription medications, and a gun cleaning kit to kill the victim and her boyfriend.
He wanted them to die in a car crash or any other means associated with the victim's medical condition. Padgett then offered an additional $8,000 dollars after they were dead.
Both are witnesses against him in the child rape case. He's accused of assaulting the victim more than 100 times.
Johnson City Police say Padgett once volunteered as police chaplain, but had not been active recently.