Man arrested for allegedly shooting at victims and hitting one during Thursday shooting at Johnson City restaurant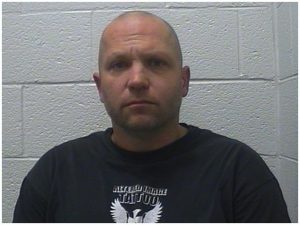 A Johnson City man is in jail this morning after a reported shooting Thursday at a restaurant.
Police have arrested Todd Perkins on charges that include two counts of aggravated assault, reckless endangerment, and possession of a handgun while under the influence. Authorities report a shooting occurred at Tulips American Grub and Pub, and while speaking the victims, they were informed that Perkins had allegedly fired approximately six shots at three people, striking one person in the arm. Further investigation found Perkins to have fired the shots in the parking lot, while reportedly under the influence.
He is being held on a $72,000 bond and is due in court today.