"Red flag law" moving to VA House of Delegates after Committee advances bill Friday morning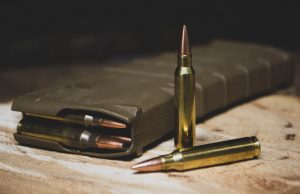 Proposed legislation that grants law enforcement the right to take away guns from people deemed a danger to themselves or others is one step closer to becoming state law in Virginia.
On Friday morning, members of the Public Safety Committee advanced HB674 for the full review of the Virginia House of Delegates by a 13-9 vote.
The red flag law, as its commonly referred to, had its senate version approved earlier this week by the Virginia senators. During the meeting, opponents of the bill alleged it violates several amendments of the constitution and punishes law abiding gun owners, while supporters cited the need for it due to increasing gun violence in the state and the potential it has to prevent mass shootings.