Man convicted in 1990 of killing of 15-year old denied parole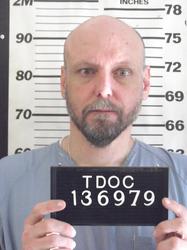 A man seeking parole for his 1990 conviction in the death of a 15-year old girl in Bristol has been denied parole.
According to a Tennessee Board of Parole spokesperson, four concurrent votes were made to deny Jack Shuttle parole, and recommend his next hearing be for January 2022. Prior to that parole hearing, he must complete a psychological evaluation as well as a cognitive behavior intervention program.
Shuttle was found guilty in the choking death of Brandi Sims during an incident in December of 1989 outside the Skate Inn.