UPDATE: Southwest Virginia woman sentenced to life for decapitation murder in West Virginia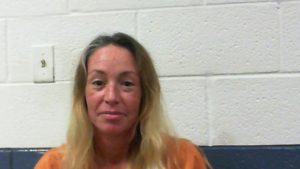 A Southwest Virginia woman has been sentenced to life in prison after her December conviction for the decapitation murder of her boyfriend's son in West Virginia.
Roena Cheryl Mills, 43, of Rural Retreat, will also not be eligible for parole following the proceedings in Mercer County. Prosecutors said Mills, a former adult club stripper, stabbed Bo White 18 times and cut off the victim's head with kitchen steak knives. They also said Mills murdered White to steal drugs and money in April 2018.
(PHOTO: West Virginia Regional Jail & Correctional Facility)