SCSO: One dead in weekend crash in Bluff City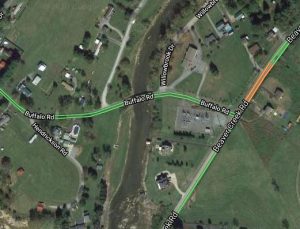 One person has died following a fatal crash over the weekend in Bluff City.
According to a news release from the Sullivan County Sheriff's Office, they were called to a accident Saturday around 5:20 p.m that occurred in the 200 area of Buffalo Road. The car reportedly ran off the road and struck a tree, taking the life of the unidentified individual. The Sheriff's Office says speed may have been a factor in the wreck.
The accident remains under investigation.
Photo Courtesy: TDOT