Virginia State Police close case into New River Valley jail inmate death that occurred last September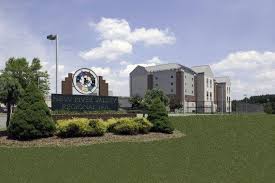 Virginia State Police have closed the case into an inmate death last September at the New River Valley Regional Jail.
Findings from the Medical Examiner's Office in Roanoke as well advisement from the City of Radford and Pulaski County Commonwealth's Attorney's to file no charges in the case despite unusual circumstances surrounding the death of Aris Eduardo Lobo-Perez, 19. Perez was arrested on public intoxication charges the night of September 11th on the campus of Radford University.
Jail officials offered Perez breakfast just after 7:00 a.m the next morning to which he declined, but then personnel found him unresponsive 30 minutes later, to which he was then declared deceased.
Photo Courtesy: New River Valley Regional Jail