67-year old man killed in Sunday afternoon apartment fire in Johnson County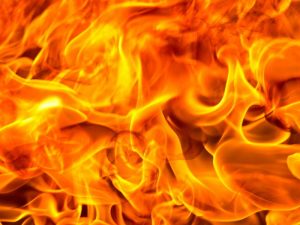 A 67-year old man is reported dead after a fire to an apartment complex Sunday afternoon in Johnson County.
According to Sheriff Eddie Tester, they were called to an apartment fire around 4:00 p.m on Divide Road. Several fire crews responded to the fully engulfed apartment, and witnesses told officials that there was possibly still a person inside. Once the fire was extinguished, it was discovered that a 67-year old male was inside and deceased. A female resident was transported to the Johnson City Medical Center. All four apartments in the building were destroyed due to either fire or water damage.
The fire is still under investigation.