UPDATE: Russell County woman sentenced to 9 years in prison for unemployment payment scheme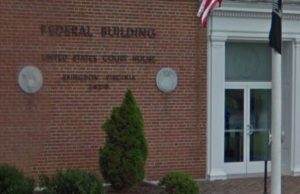 A Russell County, Virginia woman that federal prosecutors said was the ring leader of an unemployment payment scheme has been sentenced to nine years in prison.
Leelynn Danielle Chytka, 31, waived her indictment in March and admitted to the plan that involved 35 prisoners in state custody. All total, Chytka collected nearly half a million dollars intended for needy Virginia families during the pandemic.
Local law enforcement was assisted by the IRS and the Department of Labor in the investigation.
(IMAGE: ST929 Archives / Bristol Broadcasting Co.)