Federal, state data shows delta variant cases tracking downward in Tennessee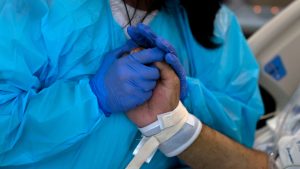 Information from federal and state health officials shows the COVID delta variant continues to dwindle in Tennessee.
Numbers from the Department of Health are trending downward with 1,500 new infections per day compared with three times that rate in the height of Summer. The state has also been downgraded on the US COVID hot spot map with North Dakota now labeled as the most contagious locale.
Tennessee's virus test positivity rate is now below 10 percent for the first time since July.
(IMAGE: BBC NEWS ARCHIVES)