Church Hill man accused of assaulting Johnson City police officer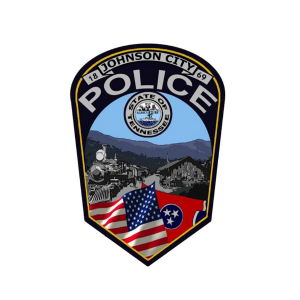 A man is behind bars on felony charges after Johnson City Police say he was pulled over in a stolen vehicle, and assaulted an officer while trying to resist arrest. Elvis J. Coffey of Church Hill was stopped for failure to yield at a red light near East Oakland Avenue, when police discovered he was driving a stolen vehicle worth more than $10,000.
As police attempted to arrest Mr. Coffey, he assaulted the officer and tried to flee, but was quickly restrained. An undetermined amount of damage was done to the police cruiser during the struggle, and a female passenger who also tried to flee was arrested on separate charges. Coffey is currently being held at the Washington County Detention Center on an $18,000 bond.
(Image: Johnson City Police)