UPDATE: Mutual agreement calls for Kilgore to become majority leader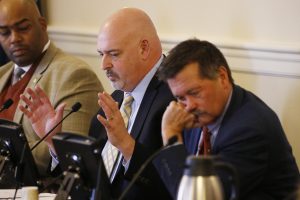 Gate City Delegate Terry Kilgore has withdrawn his bid to become House Speaker for the General Assembly's next term after reaching agreements within the Republican caucus.
Kilgore will likely be tabbed as majority leader while Shenandoah County's Todd Gilbert will seek the speaker seat with Kilgore endorsing the move.
Democrats continue to challenge Election Day results which have projected a GOP majority but a recount in two races in Northern Virginia is likely.
(IMAGE: S. Helber / Associated Press)