Royalty: Bristol Tennessee's Gavin Cross becomes Tech Baseball's highest draft pick with Royals selection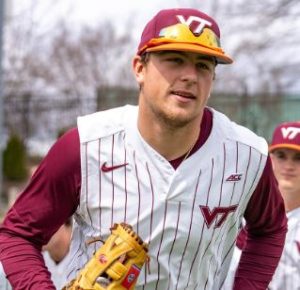 Bristol, Tennessee's Gavin Cross is Virginia Tech Baseball's all-time highest draft choice with his selection at number nine in Major League Baseball's 2022 Draft by the Kansas City Royals.
The Tennessee High product was first-team All ACC this season with 14 home runs. Royals Director of Scouting Danny Ontiveros told the Kansas City Star that Cross will likely see work at all three positions in the outfield.
Cross' father Adam was a player in the Atlanta Braves organization.
(IMAGE: Virginia Tech Athletics)