More school boards continue to condemn Arnn's comments and Governor Lee's actions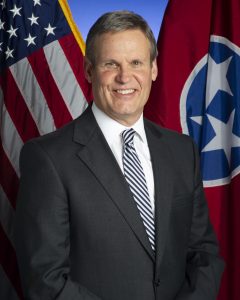 The boards of education in Bristol Tennessee and Sullivan County are the most recent councils to pass a resolution of support for their teachers following the fallout from Hillsdale College leader Larry Arnn's comments in Nashville.
"Now, I've even more saddened and disappointed in our governor who sat there and did not defend our teachers. Shame on you, Governor Lee. Shame on you," said Sullivan County board member Mary Rouse during Monday's session.
Governor Lee has defended his appearance at the invitation-only event as well as Arnn's comments about dumb teachers using left-wing agendas in their curriculum.
GOP pressure is being applied as House Speaker Cameron Sexton and Lieutenant Governor Randy McNally voiced displeasure with Arnn who is reportedly involved with Lee's charter school project.
(PHOTO: Bristol Broadcasting Co News Archive)