ETSU hosting free, monthly observatory events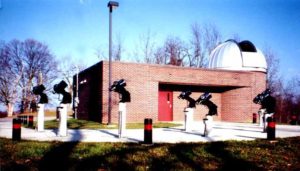 Space enthusiasts will again have the chance to participate in free astronomy-focused events at East Tennessee State University's observatory. School officials say these monthly sessions are open to the public, and are great for those interested in astronomy or learning more about space.
These events are held at the ETSU observatory in Johnson City, and hosted by professors of the Department of Astronomy and Physics. Registration is not required and the first free session happens on September 3rd at 8 PM.
Full schedule of the 2022-2023 free observatory sessions here.
(Image: ETSU)