String of vehicle break-ins leads to indictment of Giles County man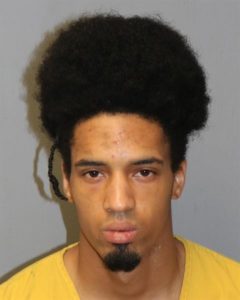 A string of vehicle break-ins last year in Giles County, VA led to the arrest and indictment of a Pembroke man. A release from the Giles County Sheriff's Office says Aavrye Tyrique Hines, 23, was indicted by a grand jury Tuesday on three charges of grand larceny and other related charges.
Numerous reports of vehicle burglaries were reported around the towns of Narrow and Pembroke between July and October of 2022. Investigation and tips from the community developed Hines as a suspect, and a search warrant was conducted in October, which lead to his arrest. Aavrye Hines is being held without bond.
(Image: GCSO)